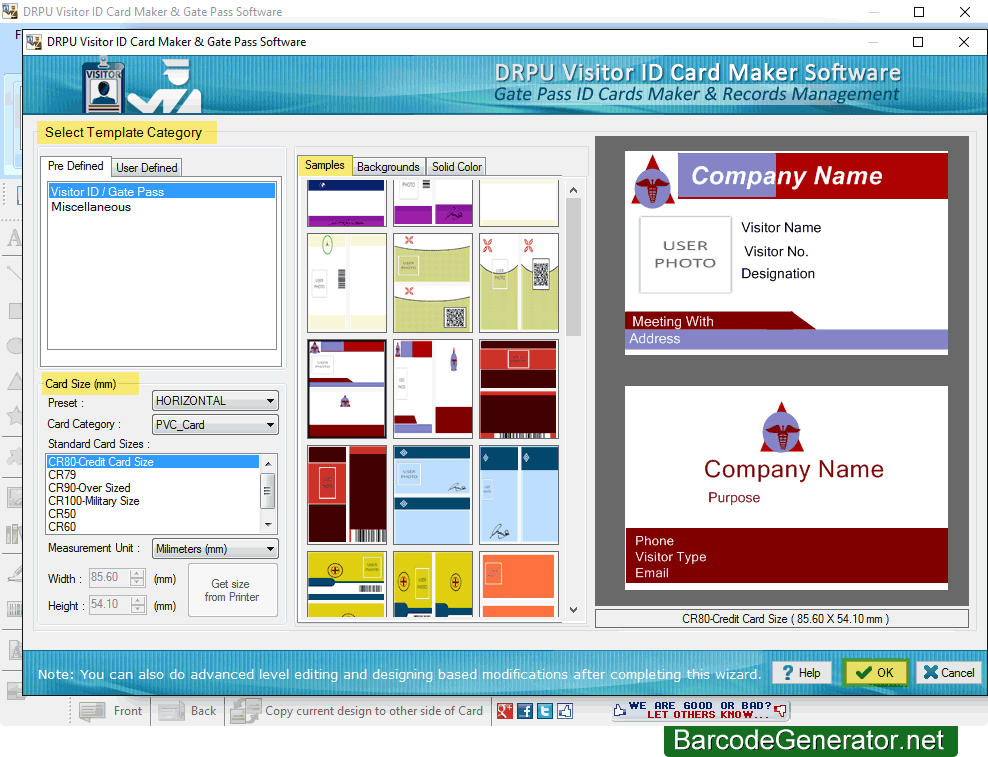 Select Template Category, Choose Card Size and Sample for your Gate Pass. Click 'OK' button to continue.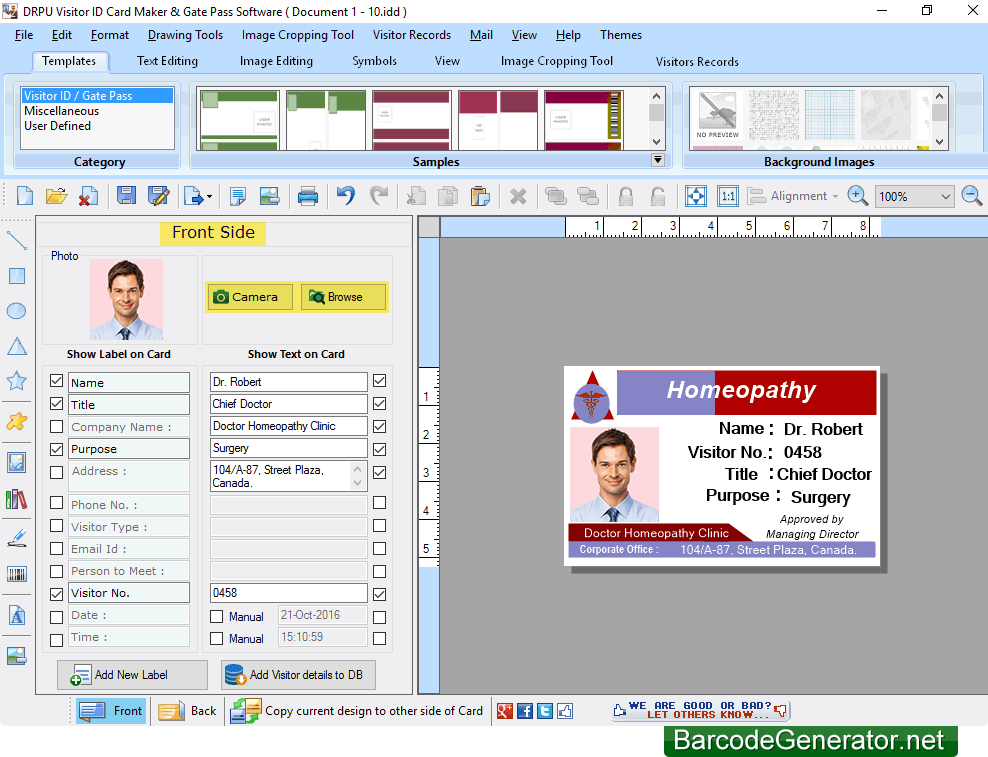 Check the box next to the Label and Text you want to show on your visitor ID card. To add photo on your ID card, take picture of visitor using 'Camera' option or you can browse the location of photo saved on your PC by clicking on 'Browse' button.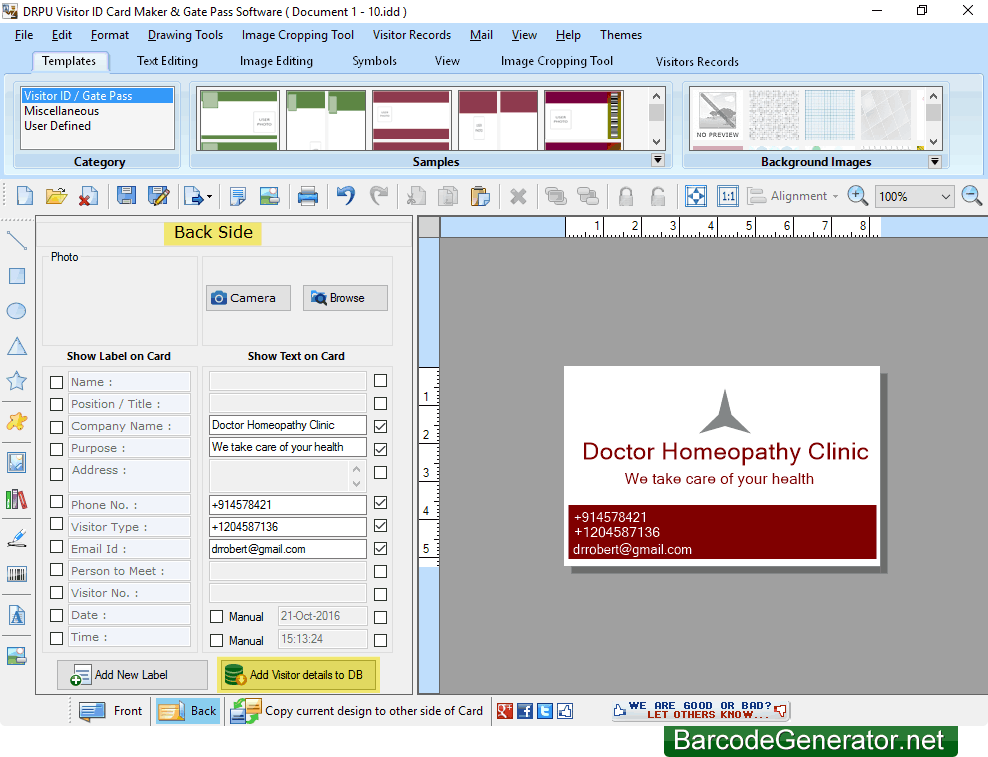 Click on 'Add Visitor details to DB' button to save visitor's details to the database.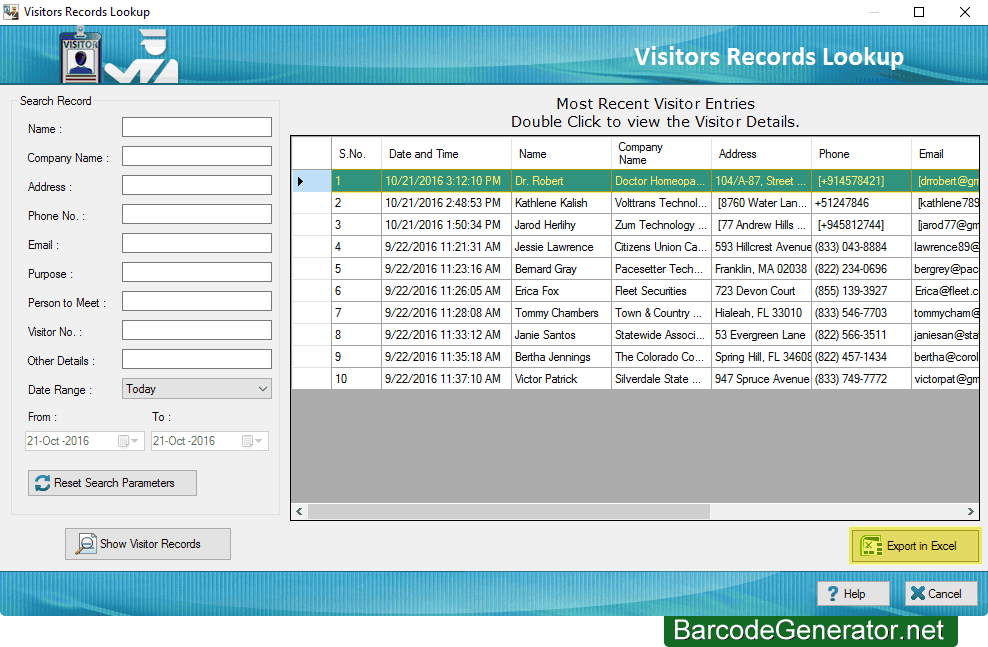 Here, you can search your visitor's records according to their Name, Address, Email, Company Name, etc. If you want to see particular visitor ID card details, double click on that visitor record in list. Click on 'Export in Excel' button to export visitor record in excel file.
You can export your visitor details as Image ( PNG, JPEG, etc. ) and as PDF file format.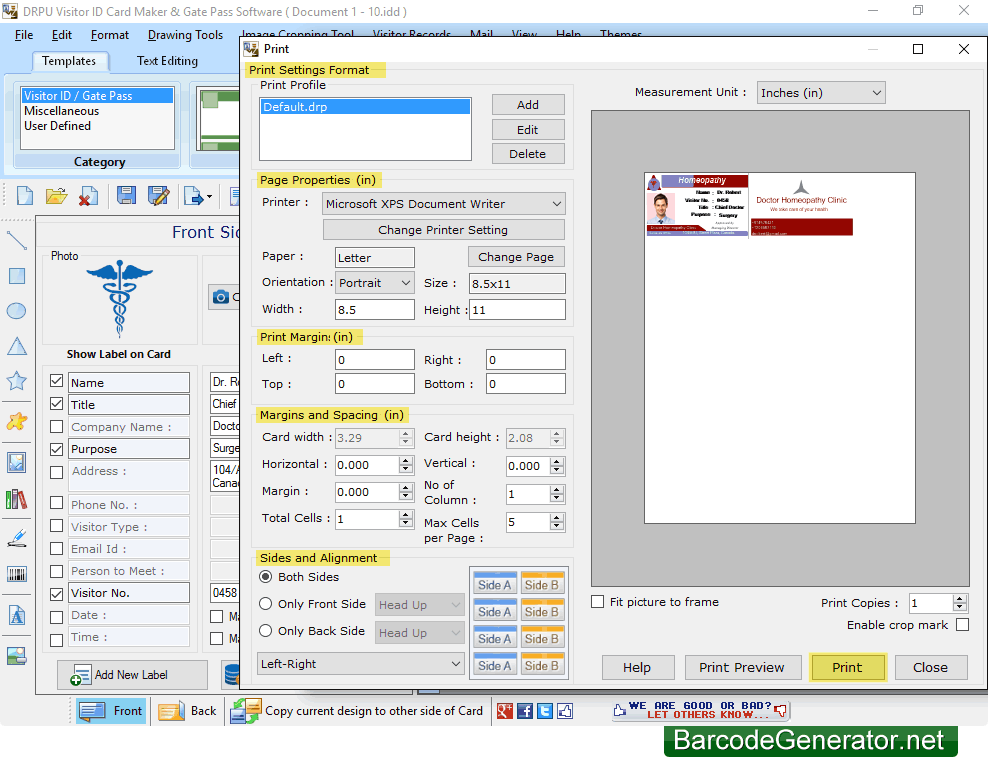 Set Page Properties, Print Margin, Spacing, Sides and Alignment. Click 'Print' button to print designed Gate Pass.