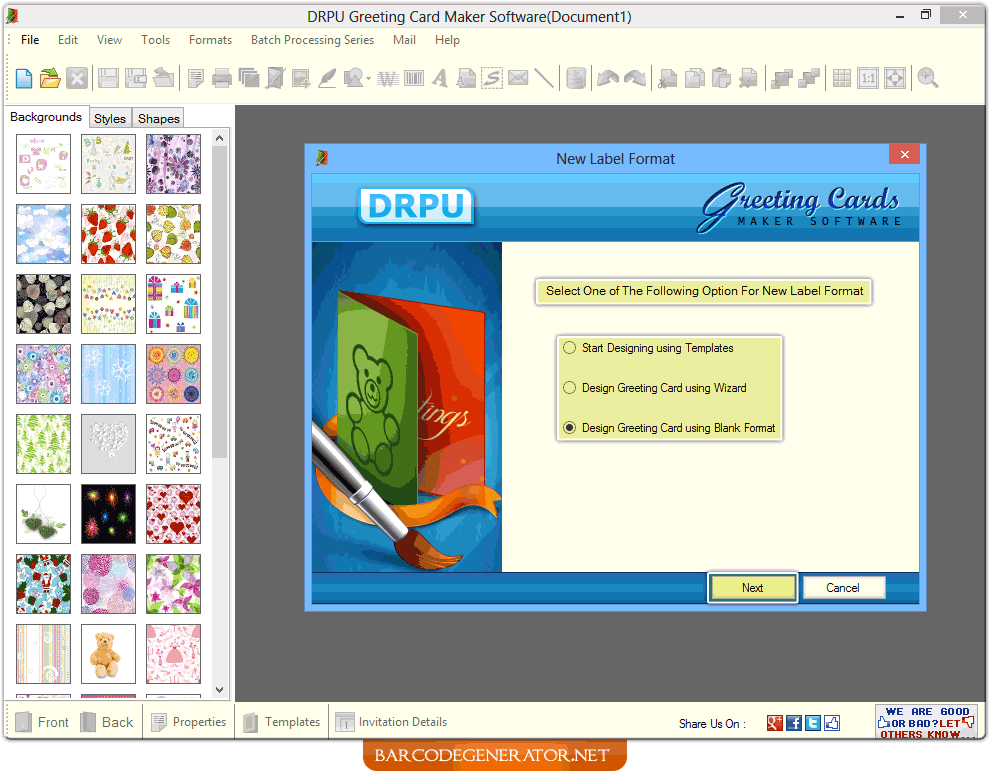 Select any option for New Label Format among Template, wizard or Blank Format.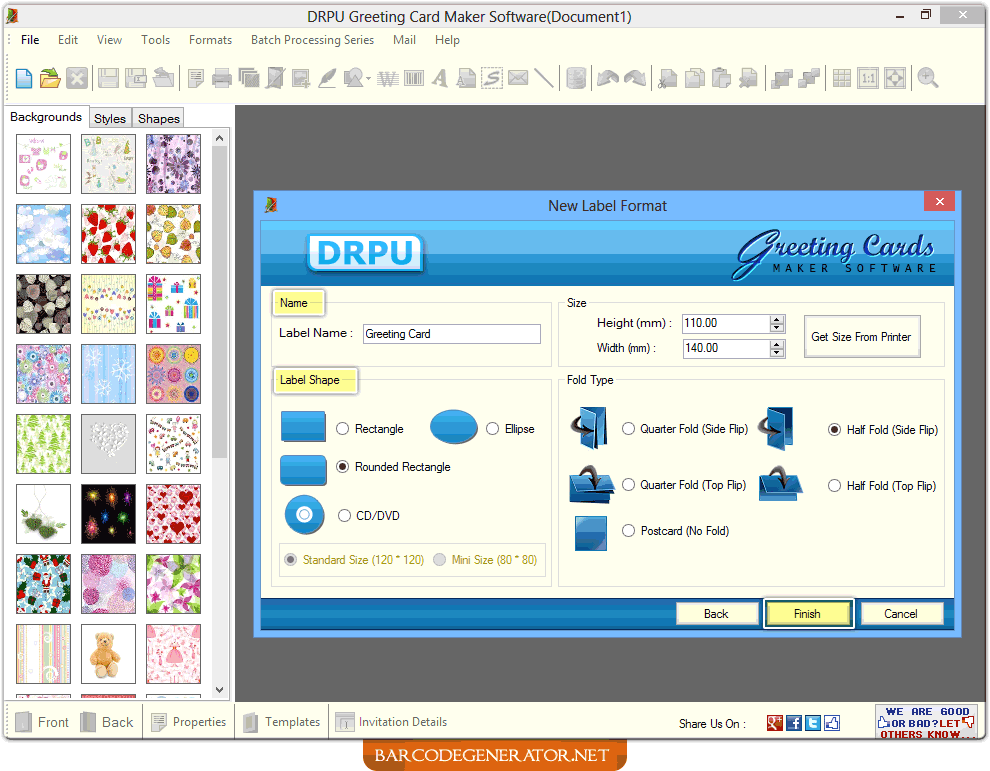 Specify Label Name, Label Size and Label Shape as per your requirements.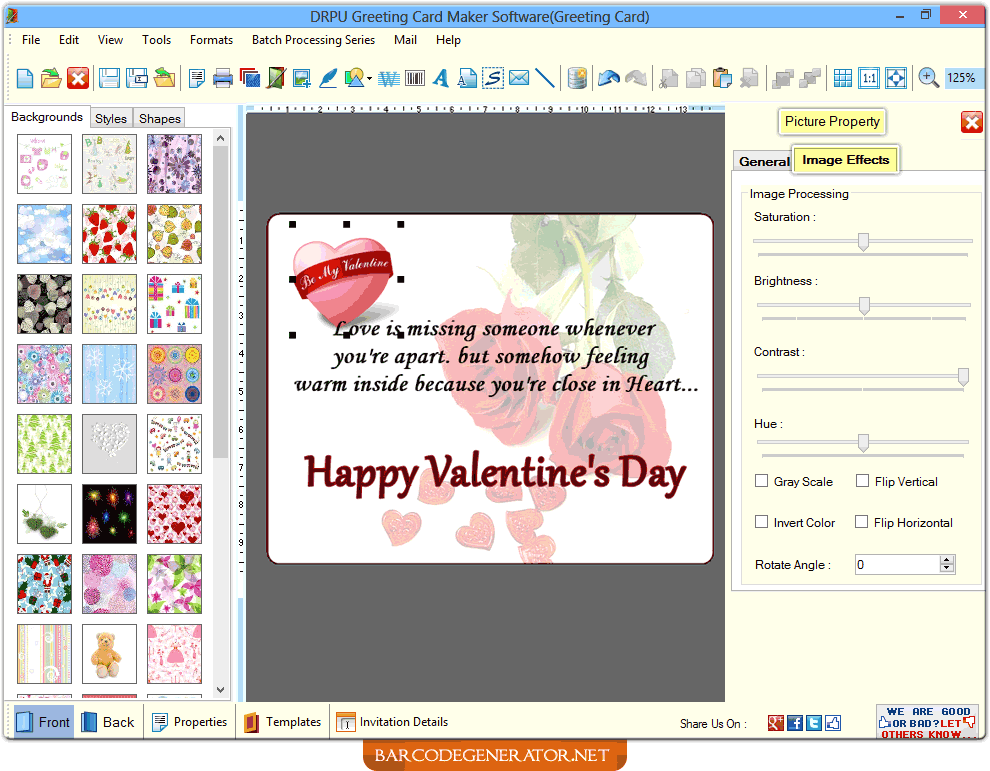 Choose background for your label and specify picture properties.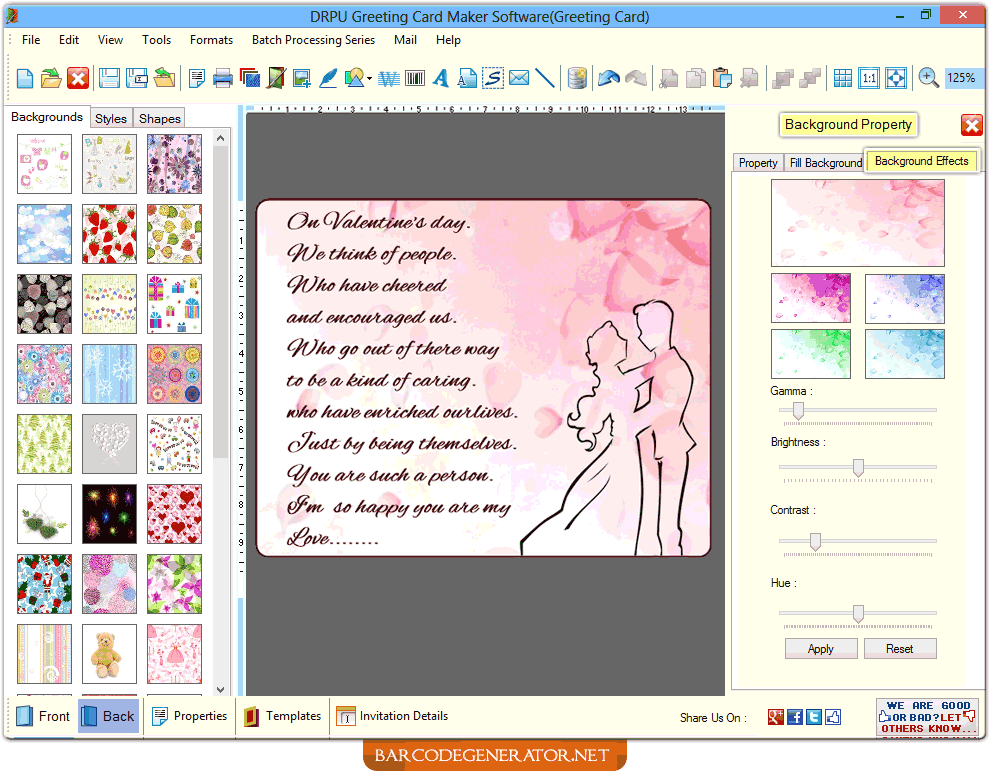 You can also set "Background Effects" using "Barckground Property".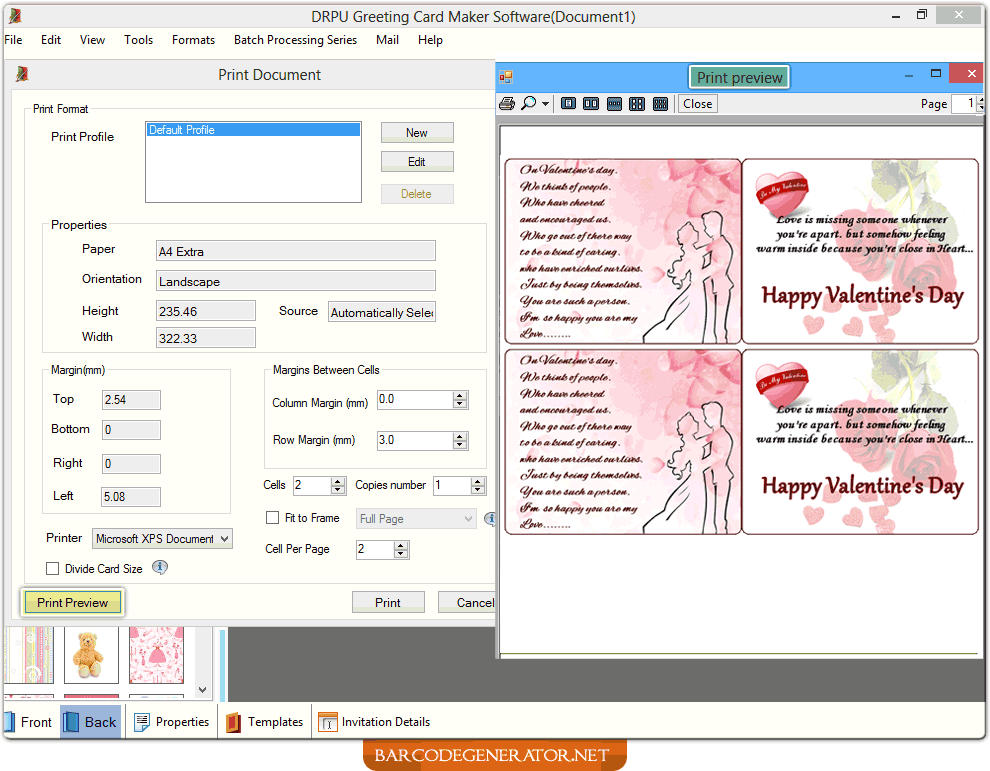 Print Preview of your designed "Greeting Card Maker Software".