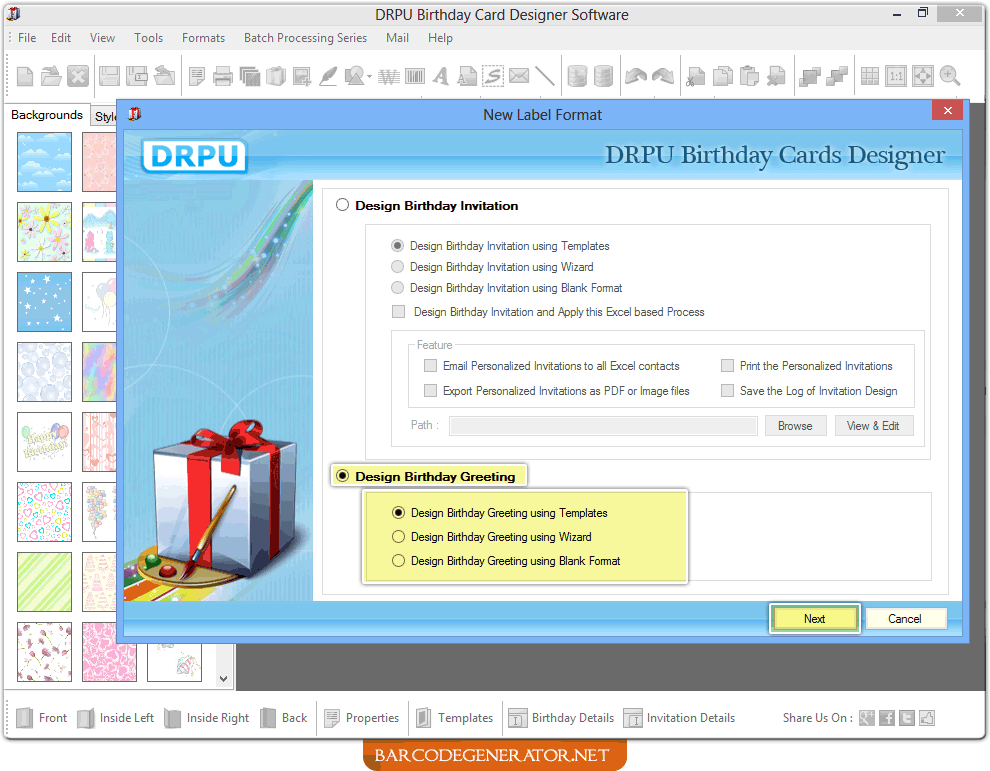 Select any one option to design Birthday Card. Here, we have choosen 'Design Birthday Invitation using Templates'.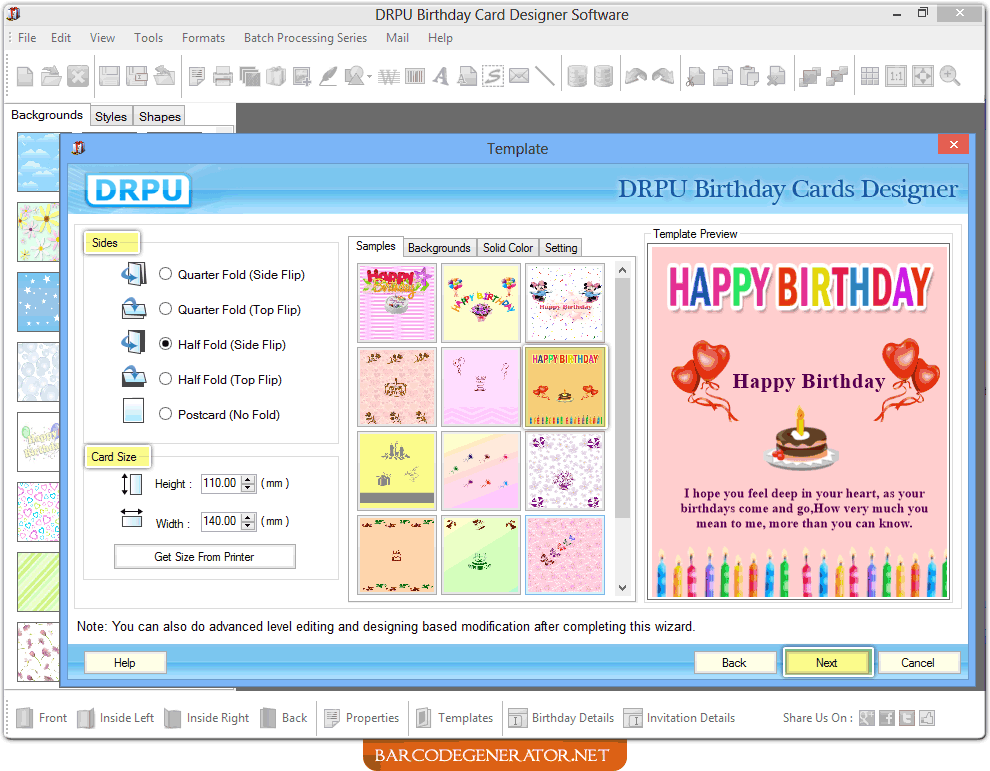 Specify sides, card size and select background for your card as per your requirements.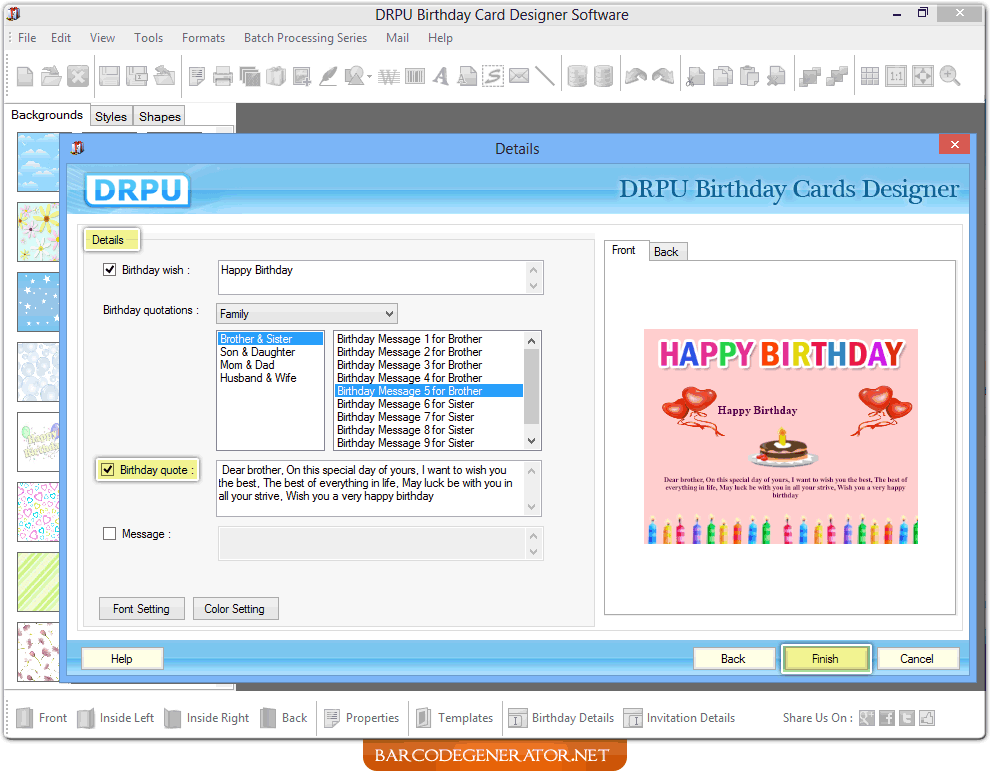 You can change Text Properties of 'text' written on your Card and Label using General Settings, Font Settings, Color Settings and Other Settings.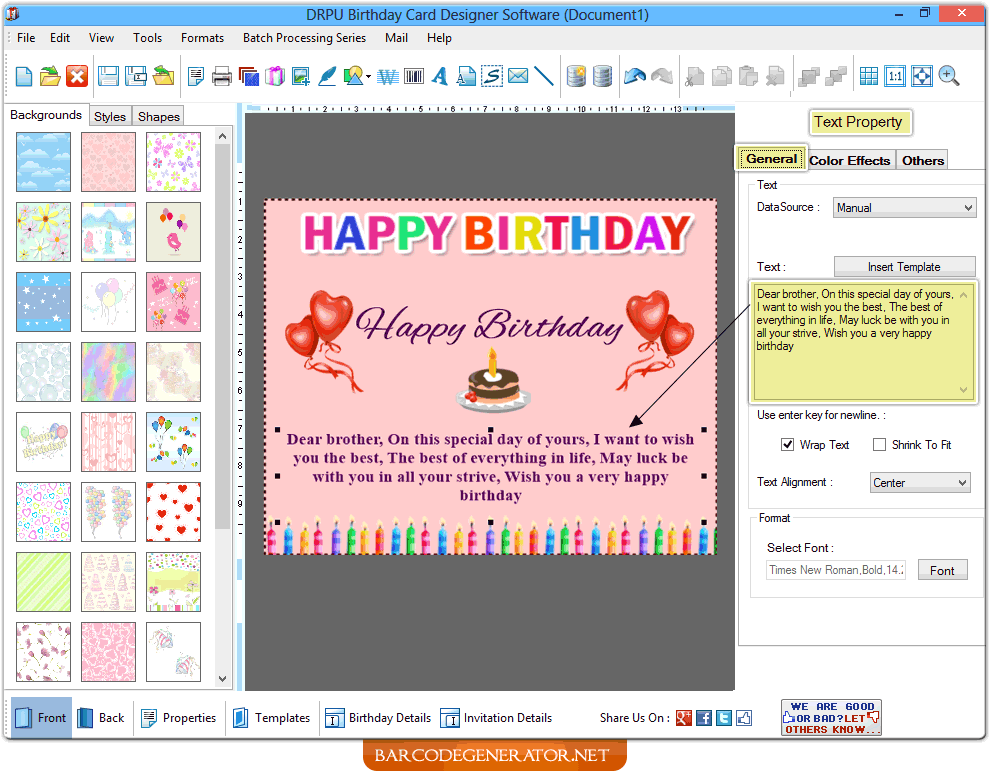 Add text on your card using Text Property option.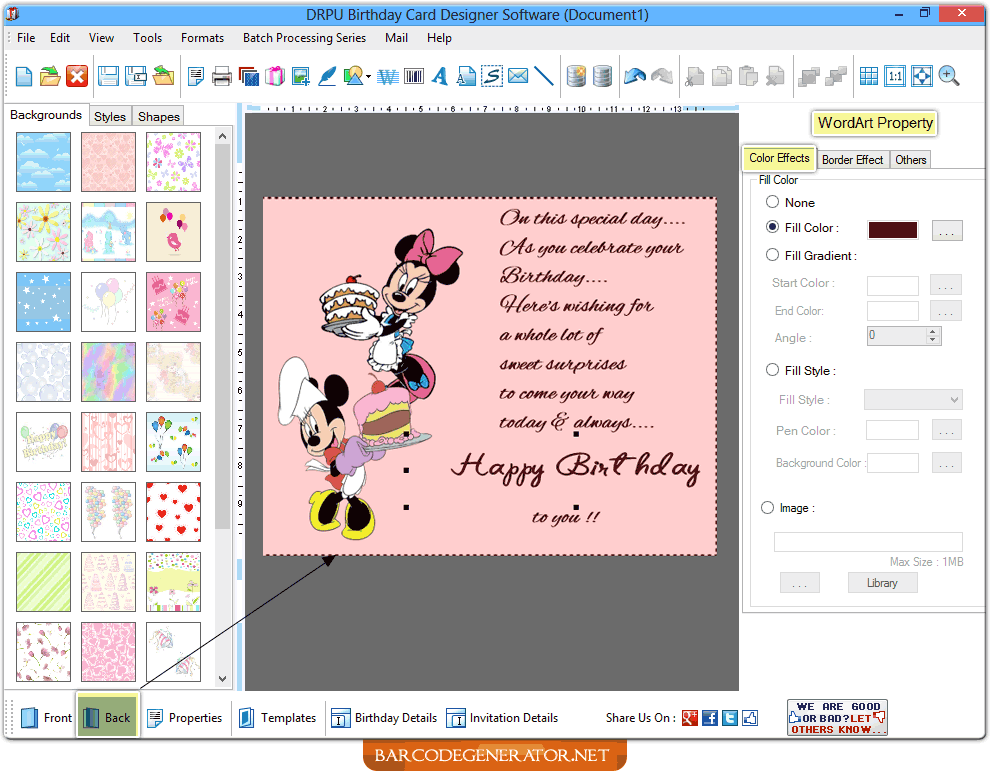 You can set color effects using Word art Property.